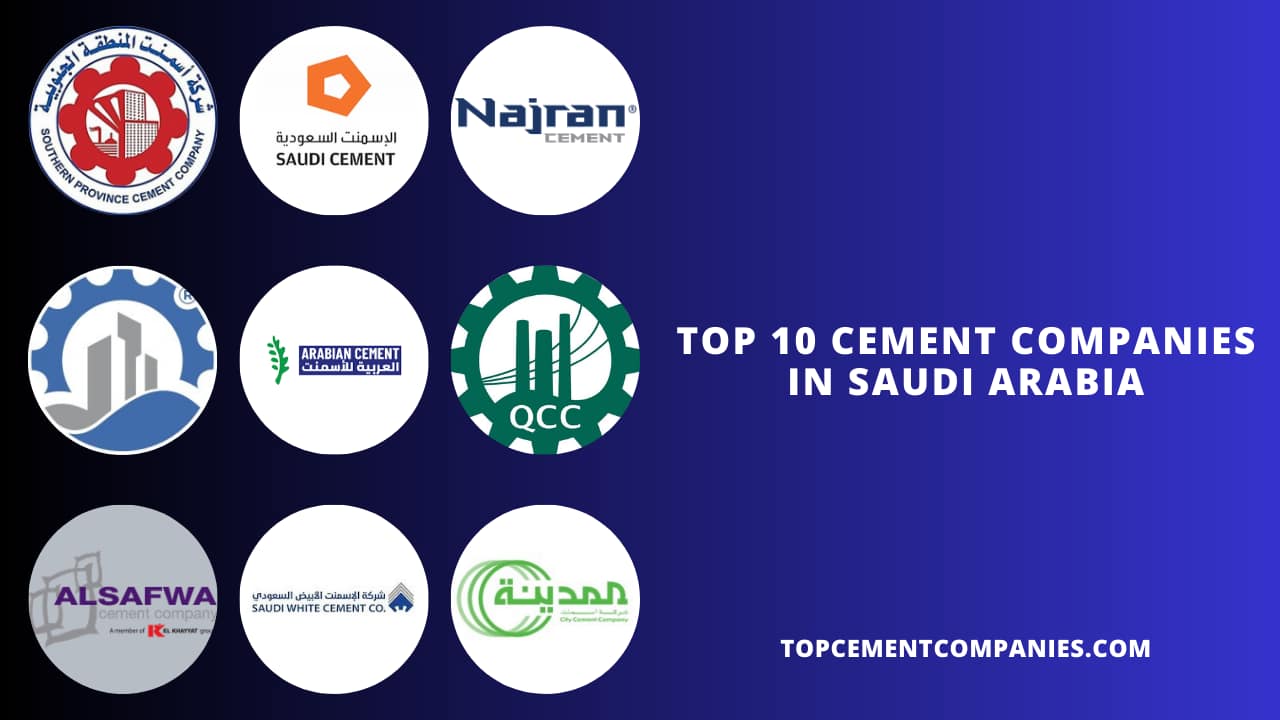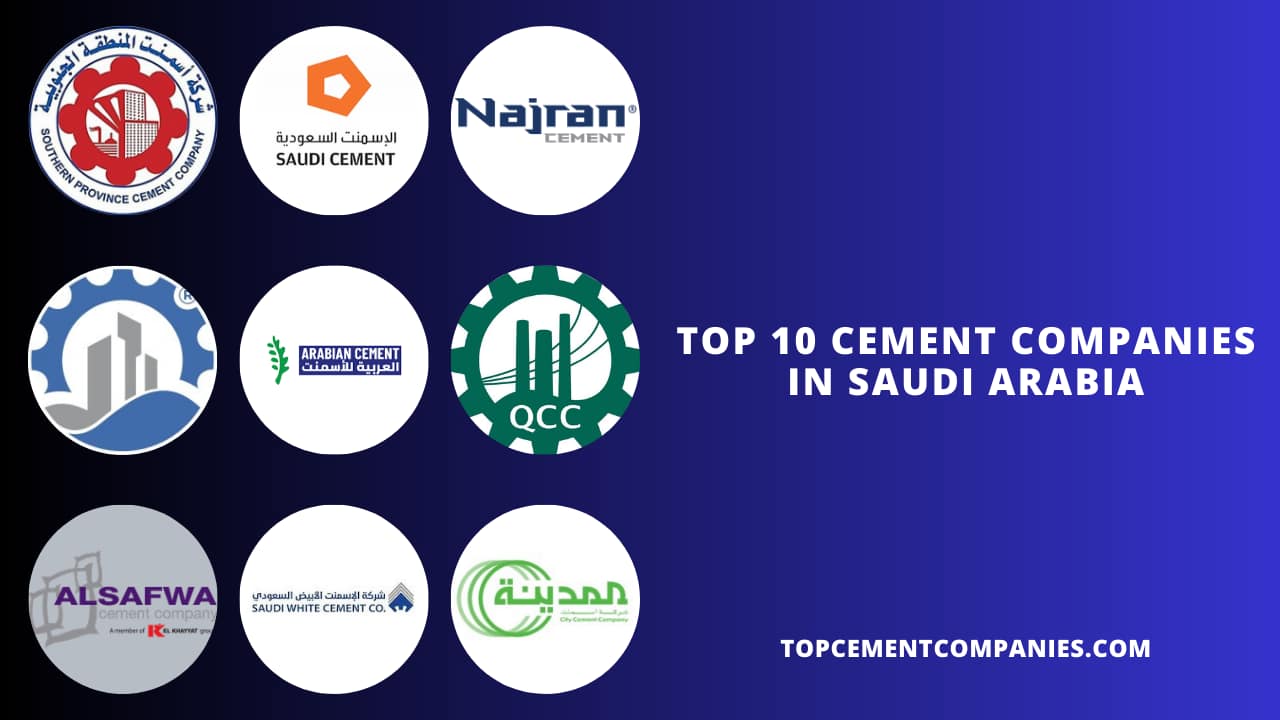 List of Cement Factory in Saudi Arabia in 2021
| | | |
| --- | --- | --- |
| Sr. No. | Cement Company Name | No. of Cement Factory |
| 1 | Southern Province Cement | 3 |
| 2 | Saudi Cement | 2 |
| 3 | Najran Cement | 2 |
| 4 | Yanbu Cement | 1 |
| 5 | Arabian Cement | 1 |
| 6 | Qassim Cement | 1 |
| 7 | Al Safwa Cement | 1 |
| 8 | Saudi White Cement | 1 |
| 9 | City Cement | 1 |
| 10 | Eastern Province Cement | 1 |
| 11 | Al Jouf Cement | 1 |
| 12 | Tabuk Cement | 1 |
| 13 | Northern Region Cement | 1 |
| 14 | Umm Al Qura Cement | 1 |
| 15 | United Cement | 1 |
| 16 | Hail Cement | 1 |
| 17 | Al Gharibah Cement | 1 |
Top 5 Cement Manufacturers in Saudi Arabia As per Market Value ($ Billion)
| | | |
| --- | --- | --- |
| Sr. No. | Cement Company Name | Market Value ($ Billion) |
| 1 | Saudi Cement | $ 3.9 |
| 2 | Southern Cement | $ 3.7 |
| 3 | Yamama Saudi Cement Company | $ 2.6 |
| 4 | Yanbu Cement | $ 2.2 |
| 5 | Arabia cement | $ 1.1 |
Top 5 Cement Companies in Saudi Arabia As per Revenues ($ Billion)
| | | |
| --- | --- | --- |
| Sr. No. | Cement Company Name | Revenue ($ Billion) |
| 1 | Saudi Cement | 0.587 |
| 2 | Southern Cement | 0.481 |
| 3 | Yamama Saudi Cement Company | 0.420 |
| 4 | Yanbu Cement | 0.399 |
| 5 | Arabia cement | 0.365 |
Also Read: Top 10 Cement Companies in Netherland
Top 10 Cement Companies in Saudi Arabia of No. of Plants
| | | |
| --- | --- | --- |
| Sr. No. | Cement Company Name | No. of Plants |
| 1 | Southern Province Cement | 3 |
| 2 | Saudi Cement | 3 |
| 3 | Najran Cement | 2 |
| 4 | Saudi White Cement | 2 |
| 5 | Eastern Province Cement | 2 |
| 6 | Tabuk Cement | 1 |
| 7 | Northern Region Cement | 2 |
| 8 | Umm Al Qura Cement | 1 |
| 9 | Hail Cement | 1 |
| 10 | El-Khayyat Holding | 1 |
Also Read: Top Cement Companies in South Africa
Best Cement Companies in Saudi Arabia
Here, is a list of Best Cement Company in Saudi Arabia.
| | | |
| --- | --- | --- |
| Sr. No | Best Brands of Cement Company | Rating As Per Revenue |
| 1 | Saudi Cement | 1.00 ⭐ |
| 2 | Southern Cement | 2.00 ⭐ |
| 3 | Yamama Saudi Cement Company | 3.00 ⭐ |
| 4 | Yanbu Cement | 4.00 ⭐ |
| 5 | Arabia cement | 5.00 ⭐ |
Top 10 Cement Companies of Saudi Arabia
Saudi Cement
Southern Cement
Yamama Saudi Cement 
Yanbu Cement
Arabia cement
Al Rashed Cement
AlSafwa Cement 
Eastern Province Cement
City Cement
Qassim Cement
1. Saudi Cement
A regional pioneer in the manufacture and supply of high quality clinker and cement, Saudi Cement forms a vital link in the industry's supply chain, having supported many construction projects in the Middle East for more than half a century.
Strategically located in the Eastern Province of the Kingdom of Saudi Arabia, an area rich in high-grade raw materials, Saudi Cement is the leader in the Saudi cement industry in terms of efficiency, quality and profitability.
Since its establishment in 1955, this joint stock company has been enjoying consistent capacity expansions and profitability.
In 2008, Saudi Cement achieved one of the most important milestones in its history with the installation of two new production lines with a combined capacity of 24,000 tons of clinker per day.
This expansion, widely considered to be the world's largest at that time, increased Saudi Cement's available capacity to an average of 8 million tons of clinker per year, elevating the Saudi cement industry pioneer to a unique position in terms of economies of scale and production efficiency.
Saudi Cement is one of Saudi Arabia's and the GCC's most trusted companies. End-users and contractors rely on Saudi Cement's consistency and quality, utilizing its products for major highways, bridges, airports, seaports, railways, metros, and numerous housing and commercial projects.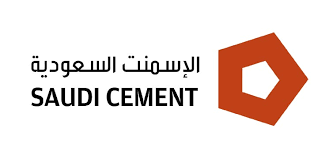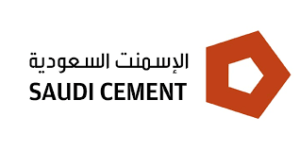 Products
Cement Clinker
Sulfate Resistant Cement (SRC, Type V):
Complies to ASTM C-150
Ordinary Portland Cement (OPC, Type I):
Complies to ASTM C-150
Also Read: Top 10 Cement Companies in Japan
2. Southern Cement
The cement of the southern region was established in accordance with the provisions of the current saudi corporate system as a saudi joint stock company on april 27, 1399, specializing in the manufacture and production of cement and its derivatives and its aftermath, and the capital paid after raising (1400,000,000) riyals.
The cement of the southern region is one of the largest cement companies in the middle east, where it has a number of (3) factories in both jazan and asir region and mecca region and a production capacity estimated at (32,000) tons of klinker per day, and the grinding capacity is estimated at about (40,000) tons of cement per day.
The southern mtcah cement has been awarded the king's award for the perfect factory twice, the first in 1405ah (1985),the second in 1414ah (1994)and the company received the first place for safety, in the competition of the saudi house of advisory services.
The management of the company spares no effort in cooperation with other national companies and factories, it exchanges visits and invites to visit its factories, participates in courses organized by the chambers of commerce, the arab federation of cement and building materials, and international conferences specialized in the cement industry, and shows its constant willingness to cooperate with national companies others also prefer national products to meet their needs.
Since its founding, southern region cement has been localizing its functions and has established training centers within its factories to train and train saudi youth, and believing in the management of the company and follow-up from its board of directors the need to keep up with the company to see the kingdom 2030, it has begun to implement its programs to raise the percentage of saudization in all its functions at all levels as well as raise production and operational efficiency to keep pace with efficiency requirements.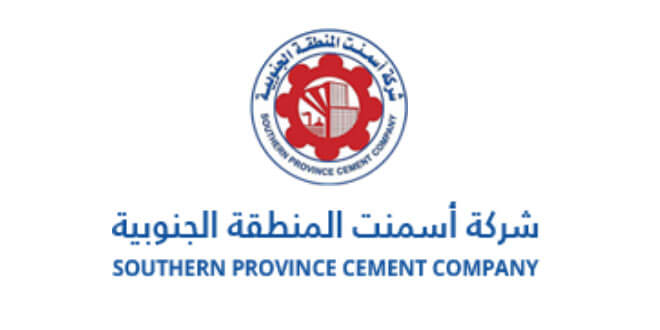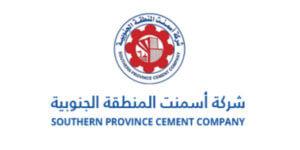 Products
Ordinary Portland Cement
Sulphate Resistant Cement
Also Read: Top 10 Cement Companies in China
3. Yamama Saudi Cement 
The name of the saudi yamama cement was derived from the yamama region, a famous historical place in the central region of saudi arabia.
He founded the yamama cement company, prince mohammed bin saud al-kabir, in 1956 with the aim of making and trading cement, based in riyadh.
Al yamama cement is a public joint stock company, the oldest cement company in the central region and the third of its kind in the kingdom.
The company's paid-up capital currently stands at sar 2,025,000,000, two billion and twenty-five million saudi riyals.
It has been nearly half a century since the establishment of the saudi yamama cement company, and the company continues to be at the forefront among the major national companies, and its successes are enhanced day by day, thanks to its acquisition of the investment opportunities and climate that it has ensured by creating and developing the rational policies of the state.
From the very beginning of the saudi yamama cement company and the launch of its activities in the world of cement industry, it has been a leading company.


Products
Resistant cement
Moderate salt-resistant cement
Normal cement
Cement finishes
Also Read: Top 10 Cement Companies in New-Zealand
4. Yanbu Cement
yanbu cement is currently pursuing its industrial career by adopting global best practices in line with saudi arabia's economic vision (2030) and benefiting from the national transformation program (2020), which the company was able to do during 2016-201 7 increase its clinker production capacity by 16% to 28,000 tons per day and increase delivery by 45% to nearly 40,000 tons per day while ensuring the highest quality.
The company's outstanding environmental protection initiative by establishing a power plant by exploiting the heat generated by production lines will have a significant impact on reducing carbon emissions by more than 100,000 tons per year and generating nearly 34 megawatts of clean energy, the largest of its kind for the production of electricity in cement plants globally.
our vision and mission motivate us to achieve greater efficiency in operations management and sustain improving the work environment to empower national cadres and support the social role of the company.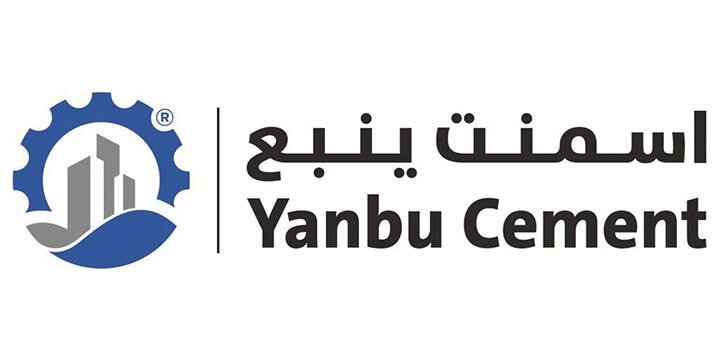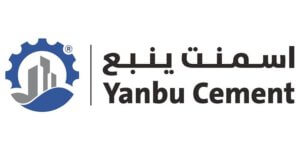 Products
PORTLAND CEMENT ORDINARY – OUTSTANDING – (52.5R BONUS)
Ordinary Portland Cement (42.5 R)
PORTLAND POSULANA CEMENT (32.5N)
MIXED-USE FINISH CEMENT (32.5N BONUSES)
SULFAT-RESISTANT CEMENT (32.5N EQUIVALENT)
Also Read: Top 10 Cement Companies in France
5. Arabia cement
Arabian Cement Company (ACC) is a fully integrated cement plant and a leading cement producer and seller in Egypt.
The company was founded in 1997, and among the leading cement producers in Egypt.
An Egyptian company dedicated to serving our customers and spare no effort in implementing the latest technologies for operations.
ACC's two production lines are located in Suez Governorate, and produces an average of five million tons of first quality clinker and cement annually – approximately 6% of Egypt's nominal production capacity.
The company is listed in EGX since May 2014.
Over the years, ACC has achieved successfully a remarkable reputation in the Egyptian local market as well as worldwide where ACC's products of Ordinary Portland Cement 42.5 N (OPC) and the Sulfate Resistant Cement (SRC) along with its high quality of Clinker has been exported to several countries among 4 continents.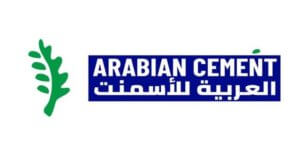 ACC achieved and maintained several certifications listed as follows:
Quality Management System
Occupational Health And Safety Management System
Environmental Management System
Energy Management System
Conformité Européenne
Normes Fréquence
Products
CLINKER
CEMENT

AL MOSALAH CEMENT
AL NASR CEMENT

CONCRETE
Also Read: Top 10 Cement Companies in Australia
6. Al Rashed Cement
Al Rashed Cement Company was established in 1972. Our history is closely linked to the growth and development of the Kingdom of Saudi Arabia.
Al Rashed Cement is Saudi Arabia's largest preferred supplier of cement (grey & white), cementitious/additive materials, construction materials and building products.
We deliver a high level of assurance to our customers, greater financial performance for suppliers and a prosperous future to our staff who continue to help us play a larger role in the community.
Rashed Abdul Rahman Al Rashed & Sons Group is a dynamic, leading conglomerate of Saudi Arabia.
For more than five decades the group has been instrumental in the development of the Saudi Arabian infrastructure.
Today, it continues to contribute the growth and prosperity of the Saudi Arabian Nation.
The group operates in seven business areas, namely Building Materials, Cement & Bulk Materials, Finishing Materials, Contracting, Industrial Products, Automotive Products, and Food Products.
The group prides itself not only in delivering products and services of the highest quality and standards, but also ensures the utmost integrity with everyone that we deal with.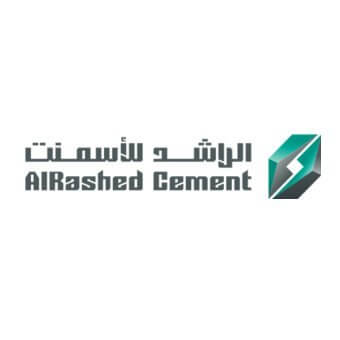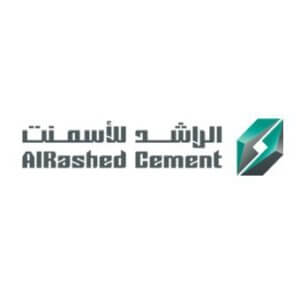 Products
Grey Cement
White Cement
Aggregate
Silica Sand
Feldspar
Natural Calcium Carbonate (CaCO3)
Concrete Pipeline & Accessories
Also Read: Top Cement Companies in Canada
7. AlSafwa Cement 
AlSafwa Cement Company was established in the western region of the Kingdom of Saudi Arabia in 2007 in Jeddah by Al-Khayat Group, the pioneers in the field of building materials with the participation of Lafarge Group as a foreign partner.
In February 2012 the company was strengthened through the participation of the government sector by 50% represented by the General Pension Agency and the General Organization for Social Insurance.
In mid of 2016, Al Safwa Cement Company officially became a 100% national company through the acquisition of Khayyat Group to Lafarge Company shares.
Our Vision and value
To be the best in class cement supplier in its market, recognized by our customers care as the premier choice for our services, values, innovation, quality, and staff and becoming an efficient energy green solution provider, especially for our commitment to safety, community and to people development with focusing on Saudization.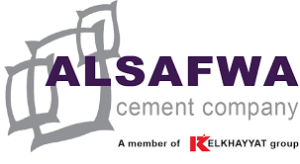 Products
POZZOLANIC PORTLAND SUPER CEMENT – PPC 52.5N
PORTLAND CEMENT OPC 52.5N
JODDRAN SUPER 32.5N
PRECASTO 52.5R
SULFATE RESISTANCE CEMENT SRC 52.5N
Also Read: Top 10 Cement Companies in Finland
8. Eastern Province Cement
The Eastern Province Cement Company was established by the Royal Decree No. M/11 dated 14/03/1402 H.
The Paid up Capital is SR 860 Million consisting of 86,000,000 shares owned by Citizens and official.
The company is founded mainly to produce different kinds of Clinker and Cement to cater the need of local and Gulf market.
Proximity to Minerals companies of "Maaden" in Ras Al Khair & Petrochemical companies of Royal Commission in Jubail  (60 Km) gives our plant  better  chances for joint cooperation  and use of some of their byproducts as a cement additives resulting in reduction of cost.
Jubail Industrial Port (70kms)  avails the company an easy access to the outside world and creation of prosperous commercial relations with various  world countries.
The main raw material for the cement plant is Limestone. Eastern Cement factory is located adjacent to rich lime stone area with its captive Limestone mines.
Since Cement Plants are considered as "Energy Guzzlers", Thermal Energy is obtained from Berri Gas plant which is in the vicinity of the factory and Electrical Energy from National Power Grid. Many other Gas plants are located close to the factory such as wasit gas plant, etc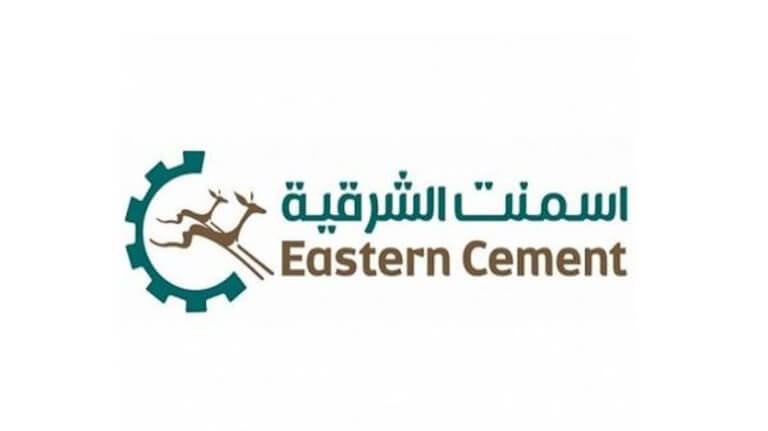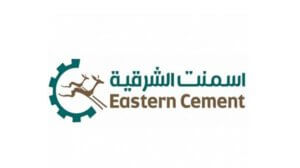 Products
Ordinary Portland Cement
Sulphate Resistant Cement
Finishing Cement
Also Read: Top 10 Cement Companies in USA
9. City Cement
Given the urban renaissance and the economic growth witnessed by the Kingdom of Saudi Arabia in recent years – which the Custodian of the Two Holy Mosques has given his full support and attention to a group of businessmen from the industrial sector, armed with their expertise and high efficiency in both trade and industrial fields, joined forces to establish a company and a factory using state of the art technology and know-how.
The first result of these efforts culminated in the emerging company obtaining a mining permit, for high-quality raw materials.
The company entered into contracts with international companies to build and equip its factory with the most up-to-date efficient and best quality equipment.
To actively participate in realizing Kingdom's 2030 by reducing dependency on fossil fuel, protecting the environment and develop Saudi human capital to produce best quality cement.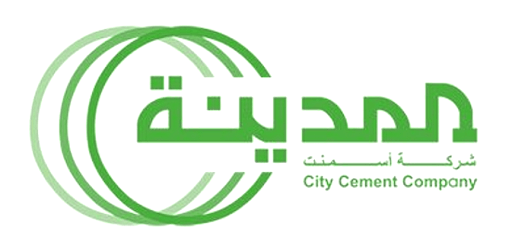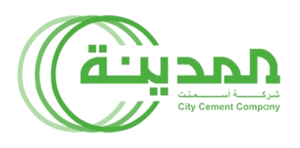 Products
Ordinary Portland Cement (OPC/Type I)
Sulphate Resistant Cement (SRC/Type V)
10. Qassim Cement
Qassim Cement Company is a Saudi Joint Stock company, established in accordance with the Royal Decree No. M/62 on 15 Shaban, 1396H.
(August 11, 1976) and registered in Buraydah City under commercial registration number 1131001224 on 28 Shaban, 1398 (August 2, 1978).
The principle activity is to manufacture and sell cement and its related products and perform all related works, directly or indirectly, to achieve those purposes.
Qassim Cement Company shares are listed on the Saudi Stock Exchange – TADAWUL under the symbol 3040.
The Company's authorized capital is SAR 900 million fully paid – divided into 90 million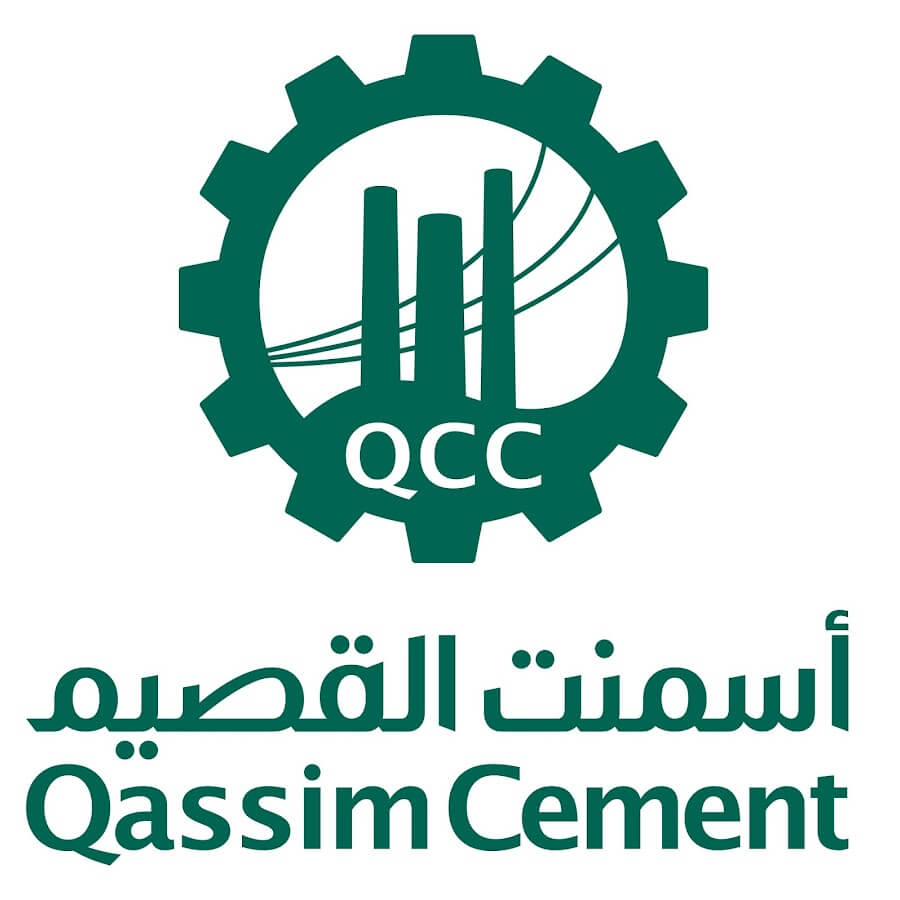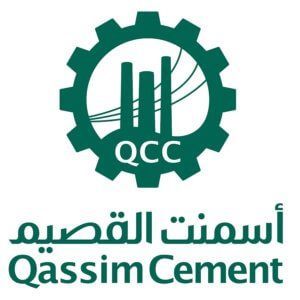 Products
Ordinary Portland Cement (OPC/Type I)
Portland Pozzolana Cement (PPC)
Sulphate Resistant Cement (SRC/Type V)
Limestone Cement – Finishing Cement
---
FAQ
Saudi Arabia Cement Industry Overview
The cement industry in Saudi Arabia has been a vital sector contributing to the country's economic growth and development. Here's an overview of the cement industry in Saudi Arabia:
Production Capacity
Major Players
Cement Consumption
Infrastructure Development
Export Potential
Technological Advancements
Regulatory Environment
Top Cement Manufacturers in Saudi Arabia
YAMAMA CEMENT COMPANY. Riyadh, Saudi Arabia.
QASSIM CEMENT COMPANY. Buraydah, Saudi Arabia.
CITY CEMENT COMPANY. Riyadh, Saudi Arabia.
UMM AL-QURA CEMENT COMPANY. Riyadh,
HAIL CEMENT COMPANY. Hail,
AL JOUF CEMENT COMPANY. Riyadh,
AL KATHIRI HOLDING COMPANY. Riyadh,
AL FAHD COMPANY FOR TRADING INDUSTRIAL & CONTRACTING.
Cement Market Trends in Saudi Arabia
Here are some trends that were observed in the Saudi Arabian cement market:
Production and Capacity
Demand Drivers:
Export Potential
Environmental Focus
Local Consumption Patterns
Market Competition
Infrastructure Development
Saudi Arabian Cement Production Statistics
The Kingdom of Saudi Arabia's annual cement production capacity of 72.4 million tonnes is the highest of any Gulf country.
Best Cement Brands in Saudi Arabia
Saudi Arabia is known for its thriving construction industry, and there are several reputable cement brands available in the country. Here are some of the best cement brands in Saudi Arabia:
Saudi Cement Company
Yamama Cement
Riyadh Cement Company
Eastern Province Cement Company
Najran Cement Company
Saudi Arab Company
There are numerous Saudi Arabian companies across various industries. Here are some well-known Saudi Arabian companies:
Saudi Aramco
SABIC (Saudi Basic Industries Corporation)
Saudi Telecom Company (STC)
National Commercial Bank (NCB)
Saudi Arabian Mining Company (Ma'aden)
Saudi Electricity Company (SEC)
Almarai
Saudi Arabian Airlines (Saudia)
Jeddah Cement Factory
Jeddah Cement Factory is a cement manufacturing plant located in Jeddah, Saudi Arabia.
Cement Plants in Saudi Arabia
Saudi Cement.
Southern Cement.
Yamama Saudi Cement.
Yanbu Cement.
Arabia cement.
Al Rashed Cement.
AlSafwa Cement.
Eastern Province Cement.
Like this post? Share it with your friends!
Suggested Read –
Video for Information of Knowledge